Thanks for wanting to be a Warrior Rider!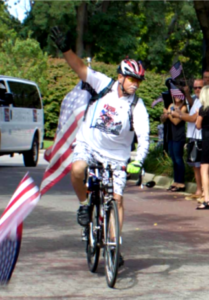 SEPTEMBER 13 - 15, 2019
Thanks for being a part of this event.  Your motivation is appreciated by us all and your contribution to our Foundation will help others find joy and success in the face of loss.
Please take a minute to complete the required registration form. Once your form has been completed, you will be contacted by someone from the Foundation with more information.
Please send a high-resolution photo to Julie Edgerly so that it can be included on your rider profile. Send your picture to [email protected].
Deadline to register for the 2019 Warrior Ride is June 10, 2019!