Thanks for wanting to be a Warrior Rider!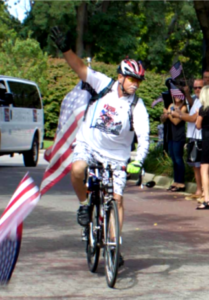 SEPTEMBER 15 - 17, 2017
Thanks for being a part of this event.  Your motivation is appreciated by us all and your contribution to our Foundation will help others find joy and success in the face of loss.
What you're going to do now is register for the Foundation's site.  That gives you exclusive access to this page and others like it, plus allows us to focus on communicating with you in the most effective way possible.  It's our goal to make sure your participation is as fun and safe as it can be.
Please fill out this quick questionnaire and we'll get back to you as soon as we can.
(Please note, your ability to collect donations for our cause is made much more professional by entering a friendly, candid photo of you.  Please email a high-resolution copy of that photo to jedgerly@willisfoundation.org.)
Note: Those items with an asterisk (*) are required.