AMIRAH STAICE KALEI GOODE
daughter of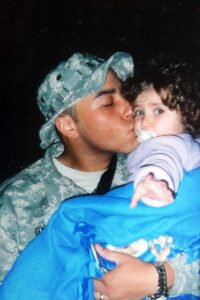 Amirah Goode is the daughter of Corporal Jordan Goode (of Kalamazoo, Michigan) and Aubrey Goode. Amirah was selected as the 2009 Willis Foundation Scholarship Recipient, its very first scholarship award. She will receive a future-use scholarship for her college tuition and expenses.
Amirah was four years old when she received her scholarship award. Amirah's father, Corporal Jordan Goode, was killed in combat in Afghanistan on July 11, 2007, just nineteen days before Amirah turned two years old.
Amirah, the Willis Foundation wants you to know that your father is an American Hero!