The Corporal Christopher Kelly Wills Foundation Invites You To This Year's
12th Annual Warrior Ride Reception
When: Sunday, September 17, 2017
Where: Kalamazoo Country Club at 1609 Whites Road, Kalamazoo, MI 49008 (map)
Time: 12:00-2:30pm
Please join us!  This event is open to the public and all are welcome!
Our mission is the funding of college scholarships for the benefit of children who have lost their U.S. Armed Services parent, or whose parent has been permanently disabled, in a combat zone. These children have also made the ultimate sacrifice.
Thanks to the generosity of our sponsors and donors, the Willis Foundation is able to award a college scholarship this year to Kaiden VanSlyke, the son of Private First Class Kenny VanSlyke, of Bay City, MI, who was killed in action during his tour of duty in Iraq on February 28, 2007.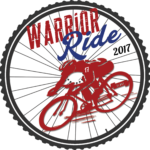 If you would like to help honor this American Hero by sending his child to college, please click the button to the right that reads "CLICK TO DONATE TODAY". Feel free to also choose a rider in the annual Warrior ride to support!  We hope that you will be able to join us as we honor Private First Class VanSlyke and the rest of our American Heroes on Sunday, September 17th.  It promises to be an inspirational and memorable reception to celebrate the riders and our sponsors.  Without their extraordinary contributions we would not be as successful in our efforts!
Please RSVP below, by emailing Julie Edgerly at jedgerly@willisfoundation.org or by calling at (269) 492-6579, no later than September 11, 2017. Lunch will be served, followed by a short presentation where we will award this year's recipient with his scholarship certificate.
We would love to have you join us on this special occasion, so please let us know some details first: