"Freedom isn't Free."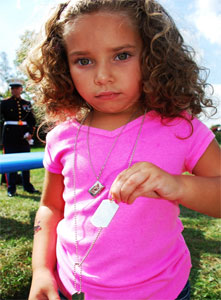 Our uniformed men and women believe in and defend this statement on a daily basis.
Our brother, son, and friend-Corporal Christopher Kelly Willis-was the embodiment of military spirit and dedication, and we aim to preserve his memory by providing college scholarships to children whose parent was killed or permanently disabled in a combat zone.
Learn More


The Reception
Please join us for the 2016 Warrior Ride Reception on Sunday, September 18th beginning at 11:30 am, at the beautiful Grosse Pointe War Memorial! We look forward to sharing this special day with you! RSVP online, or contact Michelle Slayton at (269) 492-6579 to register you!
The Riders
This year we have more than 30 Warrior Riders! Each Rider in this year's Warrior Ride has pledged to reach a fundraising goal to help build the Scholarship Fund for the 2016 Scholarship Recipient, Madison Schultz. We thank each of these hard working Riders and encourage you to support them through whatever means you can.
Hover over the bars to the right to see the Riders who have raised the most money at this time! The Rider who raises the most donations will receive the Don Meier Award. To encourage a little healthy competition, click on the Rider Tracker button below (for the full Tracker) and help your Rider raise the most money!
The Top 5!
Ron Patti Andrew Blackburn Shaun Willis Mark McCourt  Mariko Willis
Greater love hath no man than this, that a man lay down his life for his friends.
-John 15:13